Time for a Yarn Diet
I went into the craft closet to look for a possible sweater pattern and yarn combo for a Dulaan sweater. And as I started to pull out tote after tote of yarn, it occured to me that maybe it's time to downsize: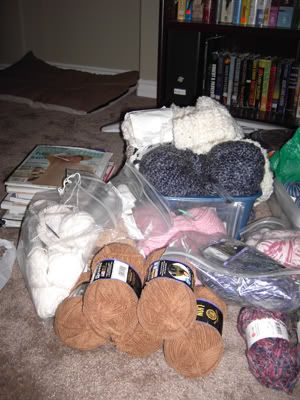 Each tote is layered with yarn, two skeins deep. And that doesn't include the box of yarn for the Dulaan hats. The sad part is the yarn bought for baby gifts for Cynthia's baby... who's now, like, walking.
Sigh... I'm not sure what's harder - losing fiber weight or real weight...