(Almost) Finished Objects
Tomorrow is my darling niece's graduation, and I made her two hats. (Don't worry - she's also getting a nice digital camera from us.) She's going to Princeton in the fall, so they are in the university's colors. They are currently laying on my kitchen counter, blocking and drying. (And wafting, by the way. Evidently a wet alpaca smells
remarkably
like a wet dog.) I hope I did it right, as I almost never bother to block anything.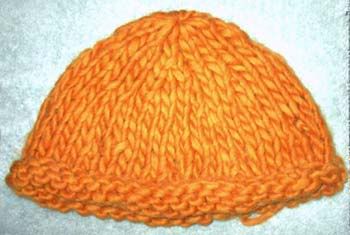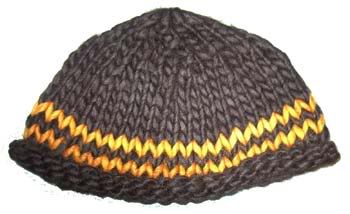 Pattern:
Adapted from
Basic Hat Pattern
by
Woolgathered
Yarn:
Blue Sky Bulky
, Orange and Black Bear
Needles:
US 17 circs and DPNs
Recipient:
Bri
You can't really see it in the photographs, but the orange hat has eyelets around it. (Those junctures that look mangled? They're really holes.) I'm going to thread a black ribbon through it and tie it in a bow. I originally planned to make her a hat (the black one) and an orange scarf with black stripes at the end, but this yarn didn't look good in any kind of fancy stitch, the striping didn't work well in garter, and the stockinette curled even after blocking. Hence, the second hat. I'm guessing that in the wilds of Jersey, cold weather clothing will be needed. I may go wild and try to do some gloves or mittens, but we'll see.
The orange is a little off in the picture... it's actually a slightly darker color - more pumpkin or even pumpkin spice.