Hooray for Babies!!
Fabulous news - I found out yesterday that my BF from high school, Cyn is preggers! And she told me right away, so I have NINE WHOLE MONTHS to knit stuff for her.... Sad as it is, the items in the queue for my coworker's baby just aren't as exciting anymore.
I did find my Easy Knitting, so the sheep blanket is back in line - though now I think I need to make two!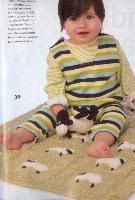 And a sweater - if it turns out to be a girl, so this one will save for later in the pregnancy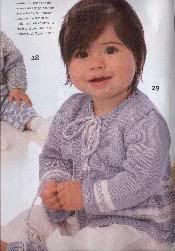 And the cutest baby boots ever - Candy Jensen's baby uggs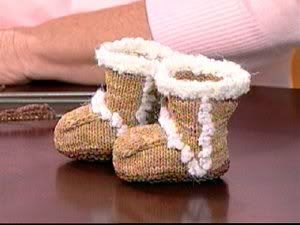 These may stay in the permanent rotation forever - according to those who know (the studs on the Craftster boards) they're nice and easy to do. Darling and easy? Suddenly my favorite ever!